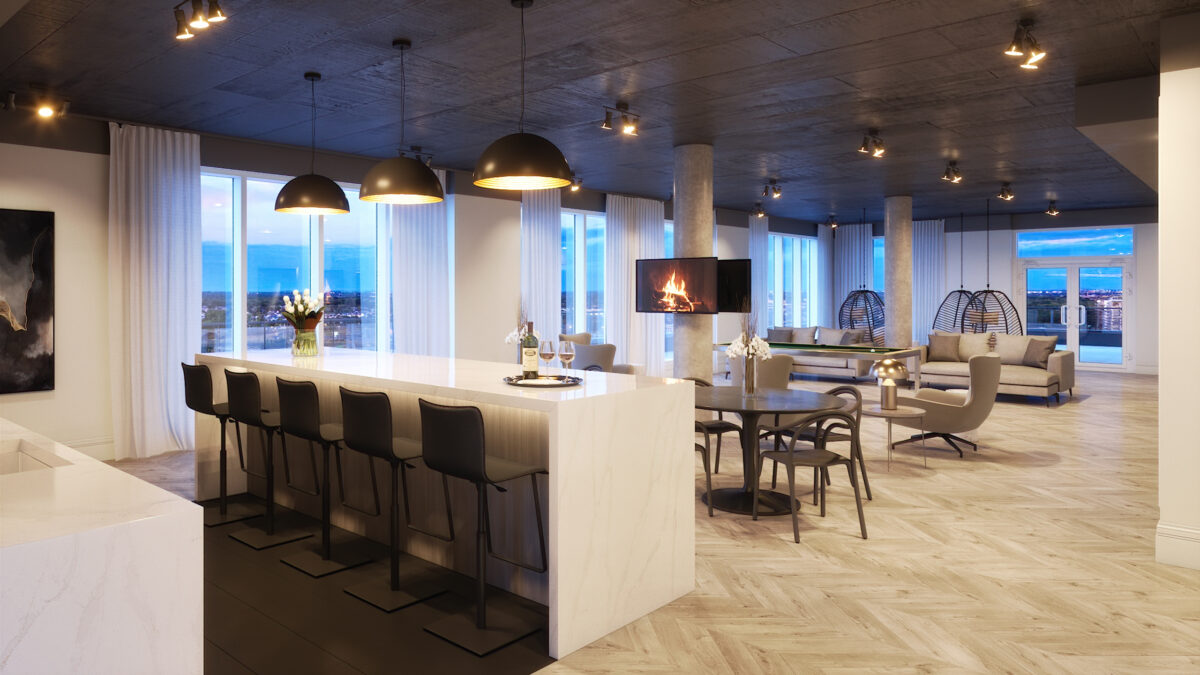 Architects and professional designers have two main tasks: create a qualitative design and ensure that the customer is happy with the end result. However, in reality, things are much more complicated than that. Customers can sometimes have unreasonable expectations which can make it almost impossible to incorporate everything that they want into the space. But you want your customer to be happy no matter what, right? That's when you make the mistake of creating a 3D design that doesn't even remotely resemble the original concept. So how do you convince your customers that YOUR ideas are the best and that theirs just won't work? How do you explain to them that they have to listen to you, without damaging your professional relationship?
3D design: 7 tips to convince your client
The most important thing to do is to anticipate your customer's demands. To do this, you have to:
Get inside their head
Understand what they really want
Temper their expectations
Here are 7 tips that you can use to sway your customers and seal the deal on your project:
Understand and listen to your customer.
The key to persuading your customer is understanding them. Listen carefully to the customer and take into account all of their wants and needs. Learn more about their habits, personality, lifestyle, etc. That way, you can come up with a completely personalized 3D design that checks off all of their boxes.
Exude confidence.
Stand behind your 3D design with confidence and conviction. Your customer will be able to sense your professionalism and will settle on the fact your idea is the best option for them. Be sure of yourself and your design.
Communicate.
Speak the same language as your customer, use their words and avoid any industry-specific jargon that may go over their head. Be clear and easy to understand.
Gain their trust.
Get the customer involved in the project by asking them for their input on your 3D design. Show them that you are interested in hearing what they have to say and that their opinion matters. This will win them over in a flash.
Pick out materials together.
Go to the store with your customer so that you can help them choose the right materials and decor for their future space. When choosing the materials, you can let them in on some of your professional expertise.
Create a visually compelling presentation.
A well-executed, high-quality 3D design is a lot more credible and persuasive. Create interior visualizations or exterior visualizations that clearly and realistically render your concept. Your customer may just be pleasantly surprised.
Stay calm.
If your customer is unhappy with your work and doesn't understand your point of view, you must stay calm, no matter what. Keep things light by showing them your 3D design and clearly articulating your ideas.
3D designs can quickly convince your customers to get on board since they can clearly visualize the final product. However, sometimes that isn't enough. So, how do you convince your customer to trust your expert opinion?
3 strategies for dealing with a difficult situation with your client
Compromise, compromise, compromise.
Take your customer's opinion to heart, as long it follows building standards and stays true to the original interior design. Sometimes customers really do have great ideas. The designer has to keep an open mind and be flexible to make the customer happy. You can even take some of your customer's ideas and turn them into something better!
Don't take full responsibility for the outcome.
If your customer doesn't want to hear what you have to say and insists that their ideas be included in the 3D design, despite your better judgement, tell them that they have to claim full responsibility for the final outcome. You must explain to them the consequences of their choice and give them some time to think.
Challenge the customer.
If you are confident in your ideas and stand behind the quality of your 3D design, don't be afraid to challenge your customer. Tell them that you are prepared to take full responsibility for the final product. If they are still unhappy with the end result, offer to create a new design using their ideas. Your customer will walk away happy, one way or another!
Unleash the power of 3D design tools to win over your customers and stay calm, cool and professional throughout the entire interaction. To get your hands on stunning 3D renderings, contact Archvyz at 1-514-516-5382.