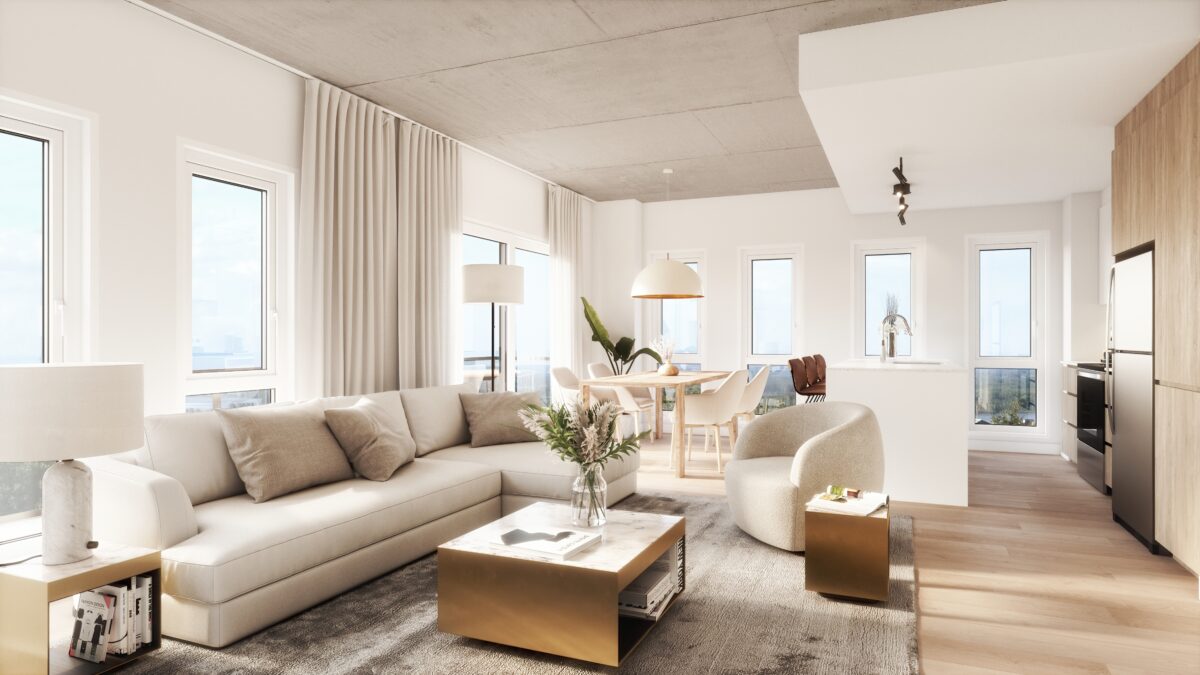 Architects and designers are often inundated with projects. With so much on their plate, managing their time can become a delicate balancing act. Time is of the utmost importance for any architect or interior designer hoping to hone their skills, score new customers and earn more money. So, with so many projects and sketches on the go, how can you find the time to reach your goals? The answer is simple: hand off your routine tasks to a 3D agency.
Time management, the key to professional success
Architects and interior designers are often pressed for time as more demanding customers just keep pouring in. Routine tasks, such as drafting sketches, often take up the bulk of their time and hold them back from being able to onboard new customers or increase their cash flow.
When you are drowning under a pile of work, it's easy to make mistakes and let your customers fall to the wayside. The busier you are, the less you communicate with your customers and the more your professional relationships start to deteriorate. It can also be a lot harder to take on any new projects.
You are left with only one option, find new and better ways to manage your time. To reduce their workload and free up some time, architects and interior designers can now turn to 3D agencies.
A qualified and experienced 3D agency can replace your hand-drawn sketches with 3D architectural renderings. Your projects will be stunning, and you can spend your extra time looking for new contracts.
The 3D agency, the partner who frees up your time
Working with a third-party 3D agency has several advantages for architects and interior designers looking to hand off their most repetitive and tiresome routine tasks. Here are just a few:
Your customers will be happier. Demanding customers love 3D architectural renderings. By replacing your hand-drawn sketches with stunning 3D images, your work becomes even more attractive and will keep your customers coming back for more. When you show your customers the architectural renderings, they will be blown away by their realism and feel as though they've actually stepped foot inside the project.
You will seal the deal more quickly. Architects and interior designers spend a lot of their time drafting sketches and incorporating customer changes into each and every project. This often means drafting dozens of sketches and spending long hours going back and forth with the customer. With a 3D agency, you will be armed with realistic and illustrative architectural renderings to show to your customers. Your customers will be able to quickly visualize the project and approve your designs.
You will improve your project management. Partnering with a 3D agency will help you manage your projects more easily. 3D agencies use detailed timetables and set aside time for the architectural design, gathering important information and meeting project deadlines. You will be able to keep track of every project and improve your workflow.
You will find new customers. 3D visualizations are a great selling point for reeling in future customers. 3D agencies can easily turn your ideas into visually stunning 3D graphics. You can easily snag new customers by adding architectural renderings to your portfolio. The images speak for themselves!
You will save time. A 3D agency can lighten your workload, without having to compromise on quality—in fact, it's the opposite. Architectural renderings add real value to your offer and can help attract new customers. By drawing on the expertise of a qualified and reliable 3D agency, you will have more free time to grow your business and maybe even increase your future project load.
Do you want to land new contracts and make more money? Hire a 3D agency to help you save time and create beautiful projects. Call Archvyz today at 1-514-516-5382 to find out more.