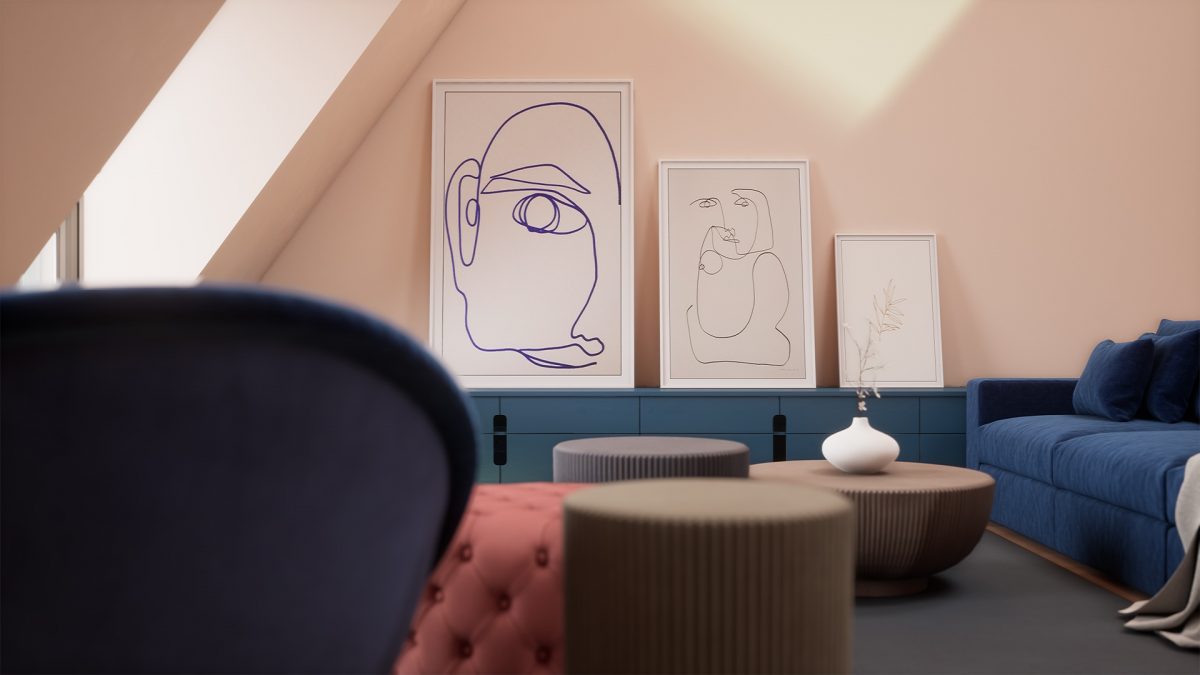 What is an interior virtual tour?
An interior virtual tour is a photorealistic simulation of an indoor space that allows users to move freely around the space and explore their surroundings. To recreate the desired atmosphere, the focus is more on the furniture, decor, accents, materials and ceilings.
Users simply wear a virtual reality headset or look at a screen to enter a totally immersive experience. Virtual reality is slowing becoming the norm as it allows users to instantly enter a realistic imagined space.
Virtual reality: reduce the length of your sales cycle
Have you ever had any customers that just seem "stuck" on a first impression? You can reassure them all you want, but there is nothing better than allowing a potential buyer to imagine themselves in their future space by taking them through what their life might look like after they get the keys: interior design, decor, layout, personalized touches and finishes.
Interior virtual tours give your customers complete control to roam around their future space using a joystick as if they were in a video game. Being able to take in the size, structure and finishes of the space can help them make an informed and well-thought-out decision.
Using advanced techniques, you can take things a step further by allowing your customers to personalize the space, the furniture or the finishes in real-time. Gear up to be persuasive as you answer any questions your customers may have with the goal of making their decision as quick and painless as possible.
A major asset for real estate players
Over the past few years, our team has seen first-hand the advantages that virtual tours can have in several different areas of the real estate industry.
During the overall design phase, virtual reality allows you to present your future project to interested customers.
You know the old saying: "a picture is worth a thousand words." Well, imagine just how compelling an interior virtual tour could be for your customers as they create their own experience.
Unlike fixed 3D renderings, the possibilities are endless, and you can consistently update your promotional materials or social media pages.
Break down the psychological barriers that your customers may have during the buying phase by allowing them to virtually step inside their future space and make it their own.
Do you have any questions or a new project in mind? Would you like to experience a live demo? Contact our team of experts today for more information.