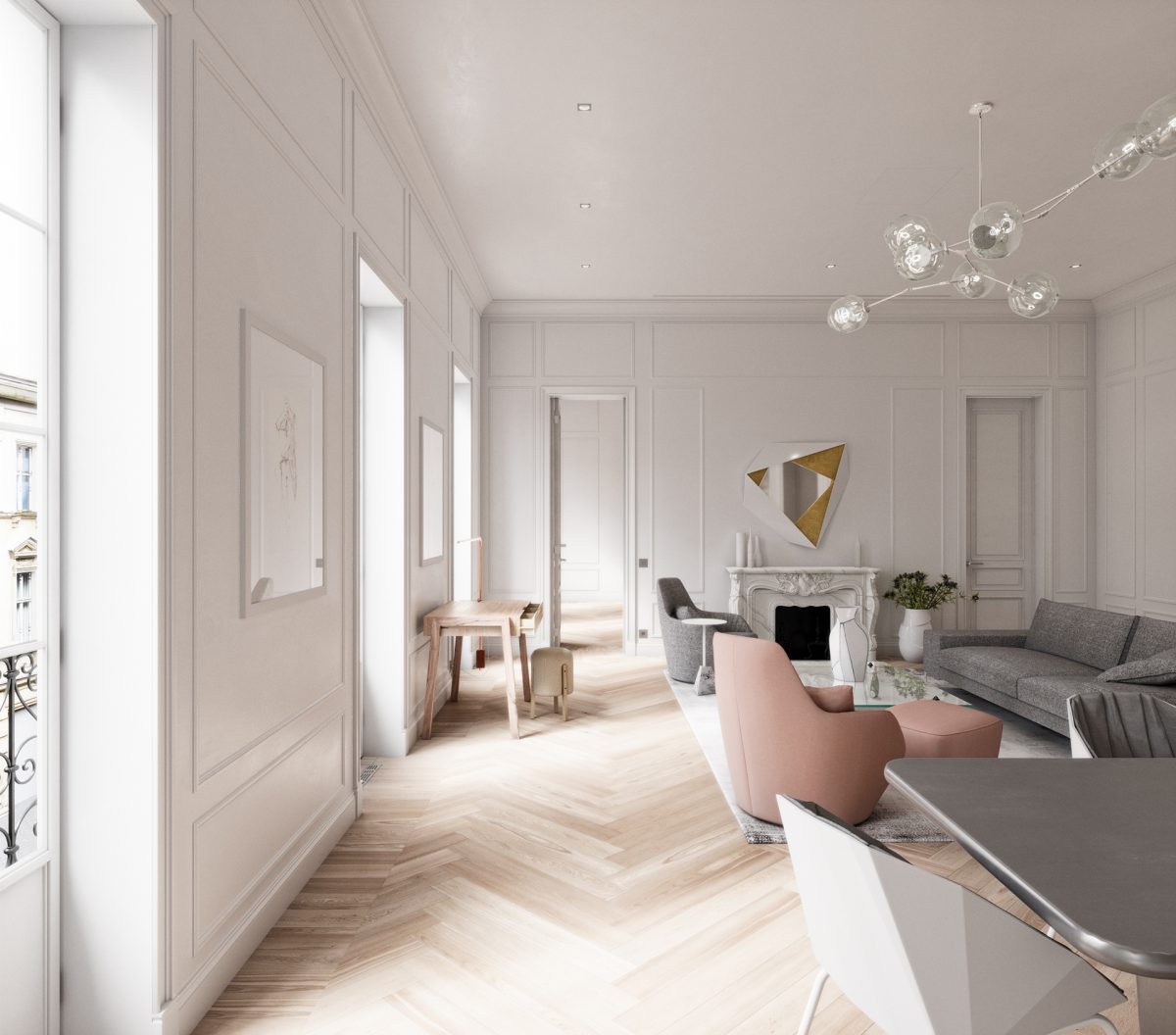 New technologies have revolutionized the traditional architecture industry
With new and modern technology popping up every few months, several different industries have had to change the way that they get their work done and communicate with their customers. The architecture industry is constantly evolving and has recently made strides we never thought were possible.
Architects used to spend the majority of their time drafting hand-drawn sketches to give customers an idea of what their architectural project would look like. Sketching designs by hand involves long, complex and tedious steps, especially when customers want to make several different changes before approving the final design.
Architects spend a lot of their time preparing technical documentation, drafting hand-drawn sketches, presenting them to the customer, applying customer changes, submitting new sketches, and so on! These sketches often lack realism and can make the customer's imagination run wild, which can delay the final sketch. This whole process takes up a lot of precious time, leaving the architect with little to no time to look for new customers or grow their business.
3D architectural rendering, an invaluable business opportunity
Nowadays, modern technology helps us increase our productivity and eliminate monotonous tasks that take up a lot of time. To save time and make their projects stand out, architects are replacing their hand-drawn sketches with 3D architectural renderings.
There are now several different architectural rendering options to choose from: 3D interior renderings or even3D exterior renderings. Any architectural project can be carried out by an agency that specializes in 3D architectural renderings. On top of benefiting from a new opportunity, architects can get their hands on architectural renderings that have been carefully designed to create the most realistic and refined rendering of the space so that they can wow their customers.
Architectural renderings provide captivating designs that are sure to get your customer on board. The architect also gets a personal architectural assistant to work alongside them! The architect saves precious time and can devote themselves to finding new customers and increasing their sales.
Above all, architectural renderings add value to the architect's portfolio. High-quality visualizations attract a wide range of customers and allow the architect to generate new business opportunities.
Do you want to use 3D architectural rendering services to save time and land new contracts? Well, now you can! Contact Archvyz today at 1-514-516-5382.