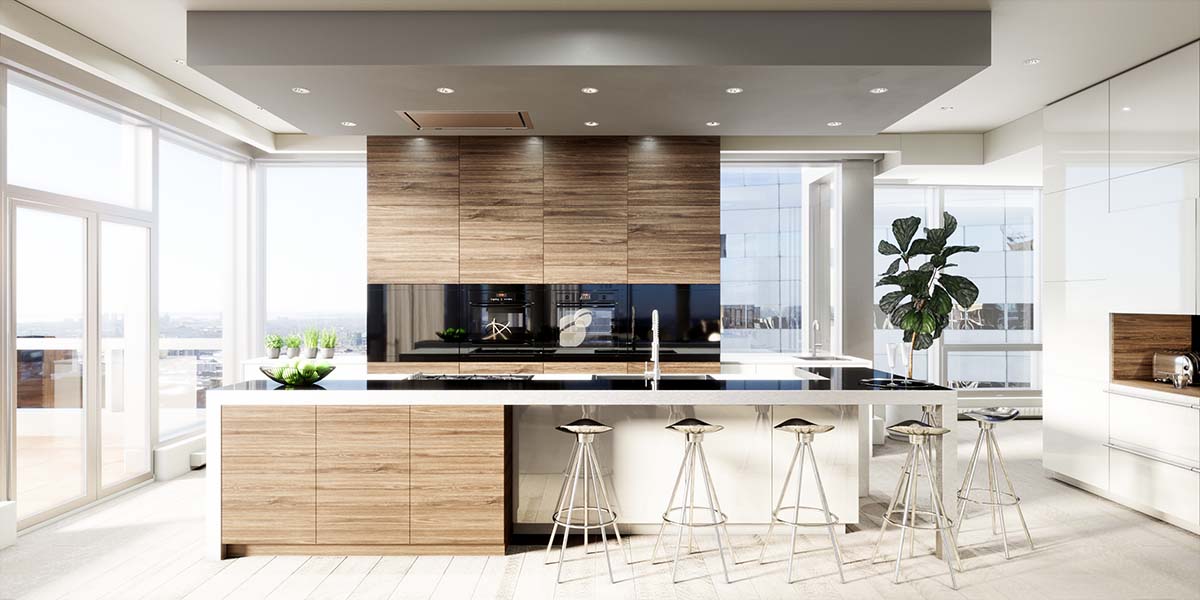 In today's increasingly competitive world, customers are more demanding than ever—they not only expect near perfection but only want to work with professionals who stay up to date on the latest trends. With so many architects and interior designers out there, landing new contracts is becoming increasingly challenging. How can architects and interior designers set themselves apart from the competition and wow their customers? What if 3D visualizations could give you the competitive edge that you need?
Innovation, the key to the success of any entrepreneur.
Architects and interior designers work in an extremely competitive industry where talent alone isn't enough to convince potential customers to use their services. Even if your designs are flawless, you have to keep stepping up your game to impress demanding customers. Nowadays, it's extremely difficult to stand out amongst a sea of competitors.
What's even worse is that if you simply continue going about your work as usual, you risk widening the gap between you and your competitors who are innovating and changing with the times. You will see your project load start to dwindle, your growth will screech to a halt and your customers will leave to find better service somewhere else.
To avoid falling victim to this reality, architects and interior designers must make use of rewarding, remarkable and modern tools to meet the needs of demanding customers and catch the eye of future customers. The answer is staring you right in the face: 3D visualization.
3D architectural renderings bring added value to your projects. 3D renderings are more attractive and help you generate new business opportunities.
Make attractive projects and stand out.
Transform your current projects into masterpieces with 3D architectural renderings. Architects and interior designers can benefit from the following advantages by using 3D visualizations:
Amaze even your most demanding customers.
Architectural renderings can easily replace your hand-drawn sketches to wow and amaze even your pickiest of customers. Unlike sketches that can be abstract and hard for customers to decipher, high-quality 3D visualizations make it easy for them to clearly and realistically visualize the project.
Make your presentations unforgettable.
When presenting an architectural project to your customer, you only have one shot to sell it to them. Architectural renderings will make your work shine. Offer your customers outstanding presentations that will get them excited about diving into your project.
Throughout the sketching process, demanding customers often make several changes that then require you to spend more time and energy on creating updated versions of the same design. With 3D visualization, your customers will promptly approve your designs and save you time.
Create new business opportunities.
On top of adding value to your projects, architectural renderings are perfect for growing your potential customer base, landing new contracts and earning more money. Here are just a few of the advantages of using 3D visualizations:
3D visualizations are stunning works of art. All of your unique and imaginative ideas can be reflected in the rendering. By adding your most impressive achievements to your portfolio, future customers will be able to see the quality of your work and will instantly be impressed by your creativity.
Architects and interior designers have everything to gain by sharing their architectural renderings on social media. It's a great way to make an impact on future customers and pique their interest.
Your 3D architectural renderings can quickly be turned into effective, eye-catching ads. It's actually a good idea to show your potential customers just how stunning your projects really are. Customers will have a better idea of the services and products that you offer.
Architectural renderings can help give you a leg up on the competition. Architects and interior designers can showcase their creativity with striking projects. Your projects will only get better over time and your search for new customers will be full steam ahead. So, what are you waiting for? 3D visualizations await!
We want to hear from you! Contact Archvyz at 1-514-516-5382 for more information.