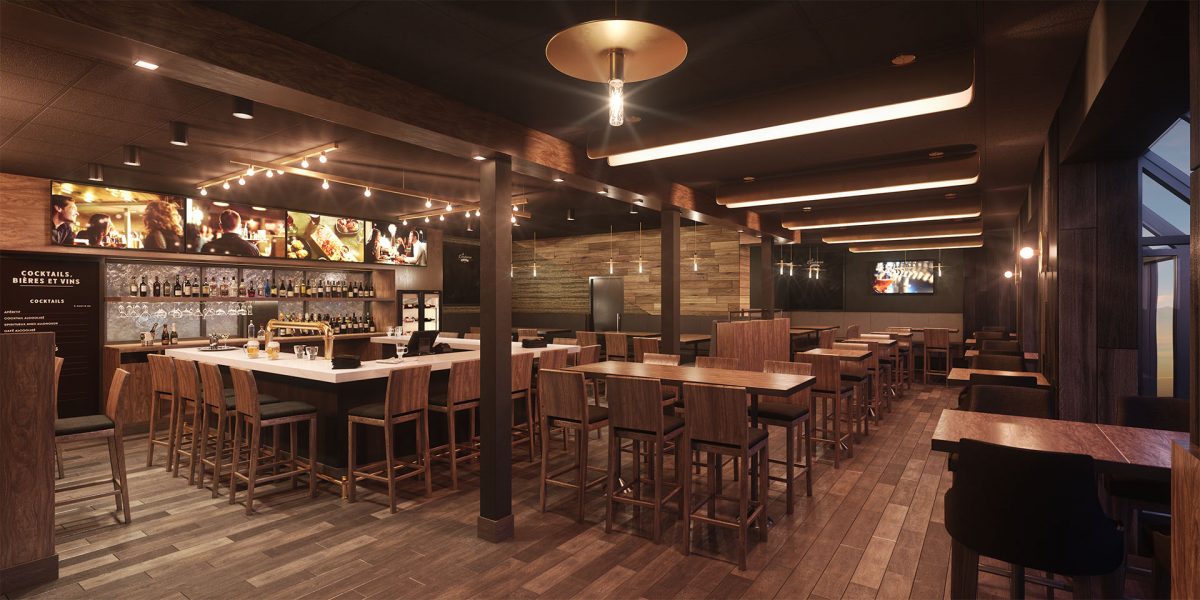 In today's constantly evolving and increasingly competitive world, interior designers are being forced to find new ways to stand out from the crowd and create more enticing offers to land new contracts. Over the years, the quality of their work has only gotten better which has raised expectations and created more hard-to-please customers. Between the fierce competition, critical customers and constantly evolving offers, interior designers must learn how to reinvent their services, all while increasing its quality.
This article will teach you how to intelligently and cost-effectively set yourself apart from the competition, all while wowing your customers.
Design rendering in 3D, your magic recipe to develop your business
Landing a new contract is the perfect opportunity to grow your business. However, in such a competitive industry, you can spend a lot of time looking for new customers who may just end up going with one of your competitors. So, then how do you grow your business? How do you set yourself apart from your competitors? How do you land new contracts?
We have just what you're looking for: 3D renderings.
By adding 3D architectural design renderings to your service offering, you benefit from the following:
Worthwhile investment.
You will quickly see that adding 3D design rendering services to your projects will have customers pouring over your portfolio. 3D renderings will attract the attention and pique the interest of even the most demanding customers. On top of creating stunning projects, design renderings are good for business.
Added value for your services.
The more attractive your services are, the higher their value. Design renderings are quite expensive, but you have to think of it as paying into a worthwhile investment that will have long-term benefits for you and your business. By offering your customers 3D renderings, your services have an added value that other business just don't have. You will be signing new contracts in no time!
Quicker approval.
As they say, a picture is worth a thousand words, and 3D design renderings are solid proof. 3D design renderings are a lot more persuasive than empty words or basic sketches. You can speed up the approval process and save yourself valuable time that could be put to better use on other projects.
Clear visualization of your ideas.
A design rendering is a tangible reflection of your ideas. It's not enough to simply show your customers the architectural elements of a project but convey a feeling or mood through a living piece of work. The customer will be able to really understand your ideas and get on board with your design.
Simplified project.
Given the current demands of your customers, the quality and success of your work are crucial. 3D design renderings transform your ideas and those of your customers into realistic and tangible designs that each party can agree on.
Guaranteed customer satisfaction.
Your customers will be blown away by the final 3D design rendering. It's a win-win situation. You meet all of your customer's requirements and they get to see their project come to life. Every last detail of the project will be reflected in your design rendering.
Well-established reputation.
As an interior designer, making a name for yourself and building a solid reputation is crucial. 3D design renderings contribute to your personal and professional success with your customers, but also with future customers who will one day get the chance to work with you!
Are you interested in adding 3D design renderings to your business? You have nothing to lose and everything to gain: become a head and shoulders above the rest, land new contracts and earn more money. You can also benefit from the expertise of a 3D agency to enhance your 3D renderings. Call Archvyz at 1-514-516-5382 for high-quality 3D design renderings in the Montreal and greater Montreal area.