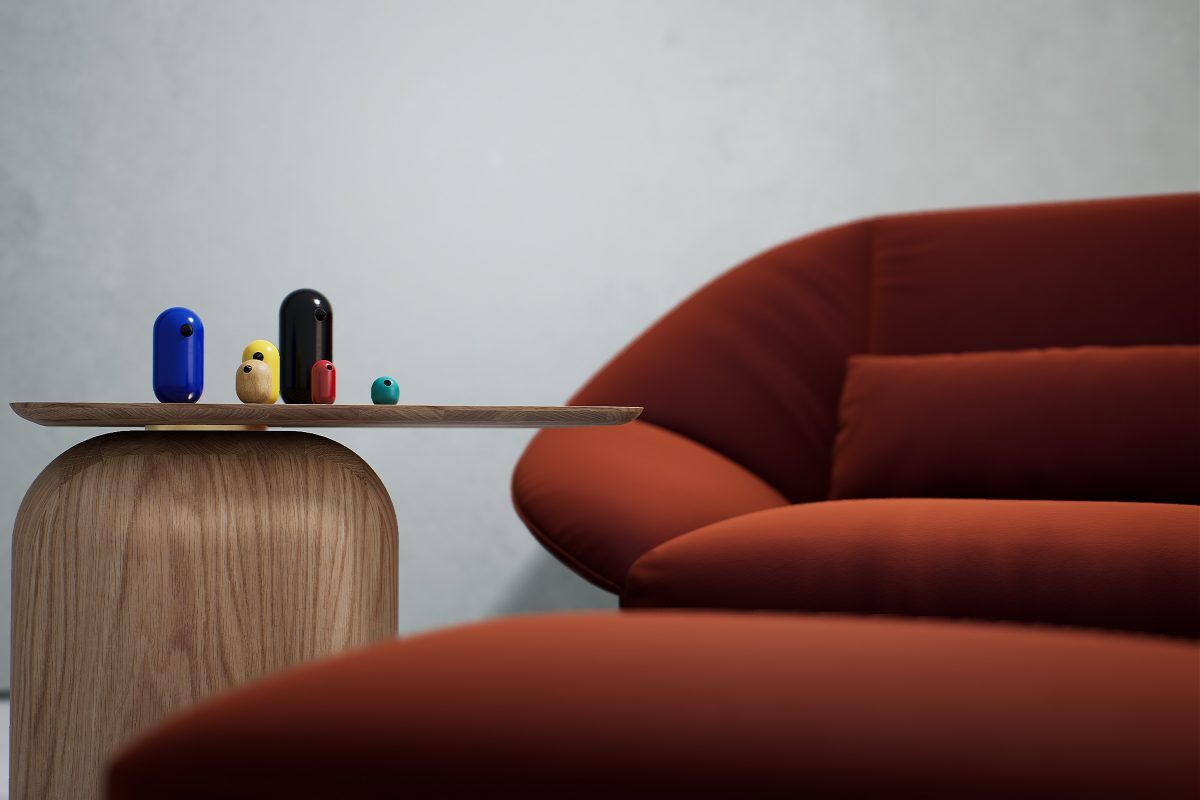 The product sales industry is filled with cut-throat competition. Foreign manufacturers draw in customers by offering lower prices. Businesses have to ramp up their efforts if they want to offer more attractive products without having to spend crazy amounts of money on marketing and development.
Product rendering, an attractive, efficient and profitable solution
And what's even worse is that if the products don't end up being popular, then their money is being flushed down the drain. And if the products do become popular, it's usually only in one or two colours whereas the advertising campaigns will have to include several.
So how do you stand out from other business in the highly competitive furniture industry?
Large furniture manufacturers like IKEA use architectural visualization to create 3D product renderings. The product renderings are extremely realistic and can then be used to promote their products in a catalogue, on their website or even in ads.
Architectural visualization comes with the following perks:
You can test out your products before manufacturing them.
By using 3D product renderings, you can see what the final product will look in your catalogue or advertisements. You can follow market trends and see which products are the best sellers. You can save money on product development if you only pay for manufacturing sold products. This means that you only have to manufacture products that have been pre-ordered. You can make samples in all sorts of different colours for only a few bucks!
You can cut costs.
If you don't use architectural visualizations for your furniture, you have to hire a professional photographer, rent a photo studio and pay large amounts of money to get high-quality images for your catalogue. If you use a 3D product rendering, you don't have to spend thousands of dollars. 3D architectural renderings are a lot cheaper than real photos and are actually a lot better quality.
You can give your customer the gift of realism.
With 3D product renderings, your customers can visualize your products as something real and tangible. Customers can even rotate your products 360° to see them from every angle. This level of realism allows your customers to make more informed online purchases.
You can simplify the manufacturing process.
A 3D product rendering mirrors the exact size and shape of the actual product. Manufacturing becomes a breeze since you can recreate your product from an image! Use architectural visualization to create stunning furniture.
You can use your product renderings anywhere in the world.
Many 3D agencies work with ready-to-use 3D models. Ready-to-use models have one big thing going for them: they can be created anywhere in the world. You can create furniture no matter where you are.
Using architectural visualizations for your furniture will allow you to stay competitive, spend less money on marketing and reduce your product development costs. For all of this and more, contact Archvyz today at 1-514-516-5382.