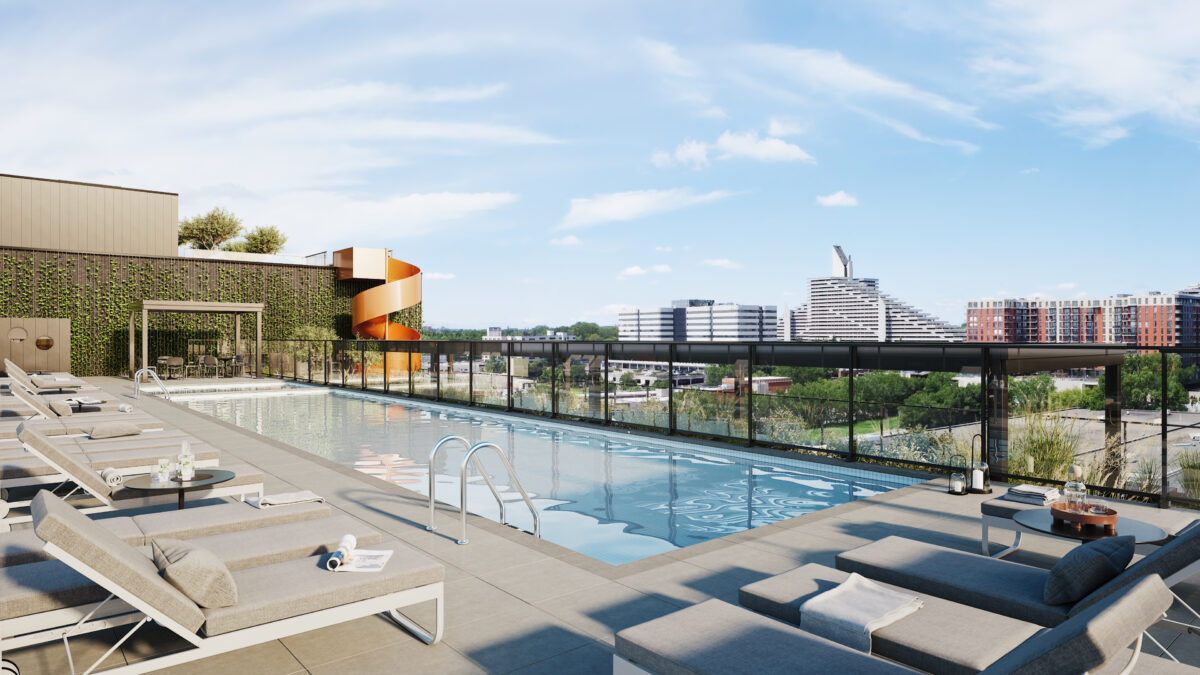 For years, interior designers and decorators have been using mood boards and collages to present their ideas to customers. Mood boards can be created by hand or on a computer and have been a favourite of professionals and students alike for years. Are you familiar with the newest industry practices that are replacing boring old mood boards with new high-tech tools? Mood boards are slowly being replaced by 3D renderings because they are extremely useful, practical and aesthetically pleasing. Discover the advantages and disadvantages of these two tools.
The advantages of the moodboard
Mood boards include real-life objects. With a mood board, customers can clearly visualize real-life objects. Customers can physically touch a variety of samples: materials, door handles, fabric swatches, etc.
Mood boards make things easier. When you present a mood board to your customer, you are making it easier for them to understand and grasp the general look and feel of your design. After all, communication is largely non-verbal.
Mood boards include all sorts of different materials. When designing a mood board, interior designers can choose from an array of images found online. This makes it easy to suggest alternative pieces of furniture or decorations to really create the right feel for the space.
The disadvantages of the moodboard
Moodboards only show one angle. All of the images on a moodboard are static and only provide one point of view. It's impossible to turn around or flip an object to get the full picture.
Moodboards can't mimic lighting. In real life, rooms can be lit in several different ways: natural lighting, artificial lighting, night lighting, etc. Collages and mood boards cannot imitate any form of lighting.
Moodboards lack realism. By piecing together static images from different sources, the interior designer is unable to bring all of the elements together to make the space feel realistic. Continuity can be a problem and cause the customer's imagination to run wild.
The advantages of 3D rendering
3D renderings are comprehensive. Unlike mood boards that bring together separate images, 3D renderings tell the whole story. The customer can then paint a picture in their mind of what the interior design will look like, and nothing is left up to the imagination.
3D renderings prevent confusion and misunderstandings. Customers can clearly see each interior element. 3D renderings promote mutual understanding between all parties so that there are no mix-ups.
3D renderings are realistic. They provide the customer with a static or panoramic overview of the entire project. The customer can move around the room and see the space from several different angles.
3D renderings solidify your professional reputation. On top of being consistent with current market trends, 3D renderings can help establish your professional reputation and convince demanding customers that you know what you're talking about. 3D renderings may cause you to fall victim to your own success.
3D renderings save time. If you aren't well-versed in 3D interior renderings and want to save some time, hire a professional 3D agency to do it for you. They can create high-quality designs in no time.
In an increasingly digitalized world, it makes sense that the humble mood board has been replaced by the more modern, realistic and professional 3D rendering. You can easily convince your customers to hop on board and set yourself apart from the competition while still raking in the dough! Contact Archvyz today for all of your 3D rendering needs!