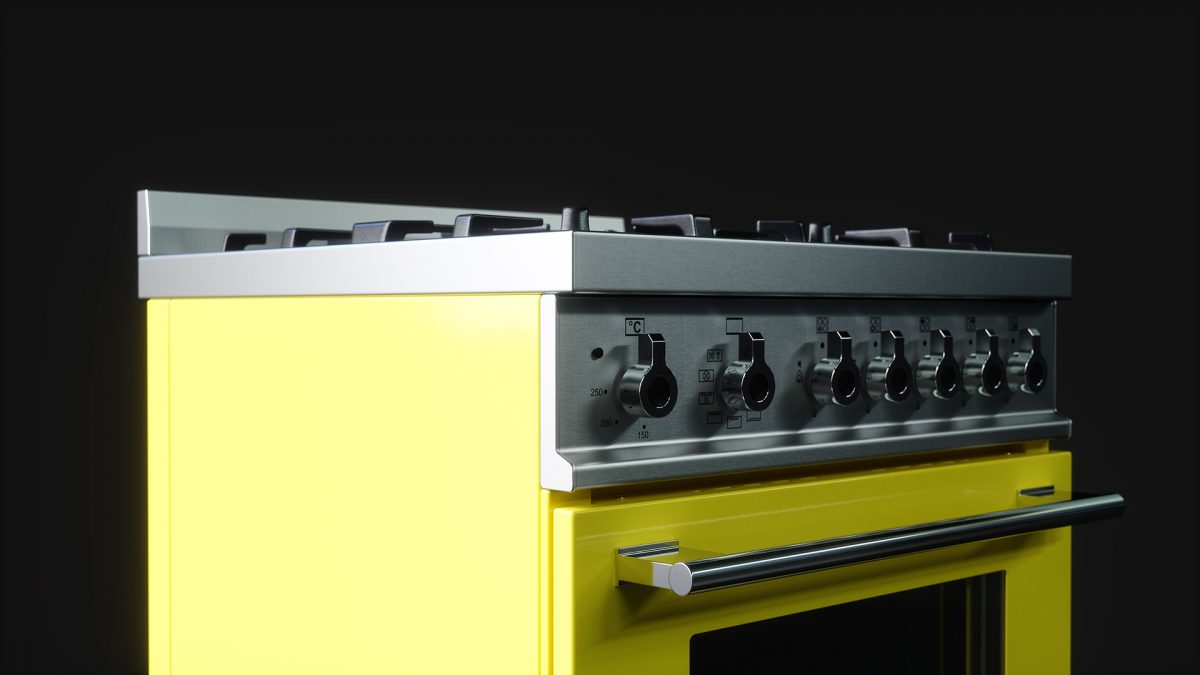 Do you have great products but are finding it hard to grow your business and attract new customers? Unfortunately, this has been happening to so many great businesses ever since new technology popped up and started forcing businesses to constantly reinvent themselves.
Industry leaders like IKEA have sought to improve their services, all while improving their customer experience using 3D visualizations. Customers want their shopping experience to be as simple and enjoyable as possible. You too can use cutting-edge technology to climb the ranks and keep your customers happy.
Discover how you can improve your performance on the market by using 3D product designs.
Showcase your products at fairs and trade shows.
Promoting your products in B2B by attending trade shows and exhibitions is a great way to create lucrative partnerships and learn new development strategies. To stand out from the crowd, why not use powerful and innovative new tools to boost your offerings?
Hand out 3D brochures and catalogues. Why not create a 3D stand? Now that would make a real bang! Call attention to yourself by creating an innovative brand image.
Create 3D product visualizations that you can use at trade shows and exhibitions. Prepare your visualizations ahead of time and proudly show off your wares to a captivated crowd. You can even make personalized, made-to-order products to make the experience even more engaging.
Get a powerful advertising campaign.
When a business wants to promote their product, they create an advertising campaign. Businesses will often hire a professional photographer to take photos or videos of their product. This step is particularly expensive and time-consuming. So how do you save money on your advertising campaign?
3D product visualizations can open up so many new doors for you and your business. 3D visualizations are a lot cheaper and quicker to make and are actually better quality. 3D models can be used in any form of media (television, Internet, social media, magazines, etc.). You not only save money but reach a wider audience!
Take advantage of a more efficient production process.
Businesses often mass-produce products that they aren't even sure will do well on the market. This leads to several unsold products that then have to be marked down and sold at discounted prices. By using 3D product visualizations, you can avoid this pitfall altogether. You can actually create several products in many different variations and share them online before having to manufacture them. You only manufacture the products that have been pre-ordered online!
You don't take any financial risk and avoid overproducing products that just won't sell.
Offer your customers interactive 3d catalogs.
Customers who regularly shop online are often unhappy with their purchases and end up returning unused items to the manufacturer. 3D product visualizations are extremely effective in helping customers make more informed purchases. Customers can learn a lot more about the product by manipulating and seeing it from all different angles—even 360°. This helps the customer visualize the product as something real and tangible. The product can even be customized by changing the colour or material!
Get investments.
You have to prove to investors that your product design will generate a significant return on their investment. But that can be hard to do when you can only present them with one idea at a time. Investors are all about the numbers. To gain their trust, you can test out your products under real-world conditions using 3D product designs. Once you start raking in the pre-orders you can hand them the cold, hard facts.
Creating 3D visualizations of your products will give you a leg up on the competition so that your business can thrive. For fast, high-quality 3D renderings, contact Archvyz at 1-514-516-5382.