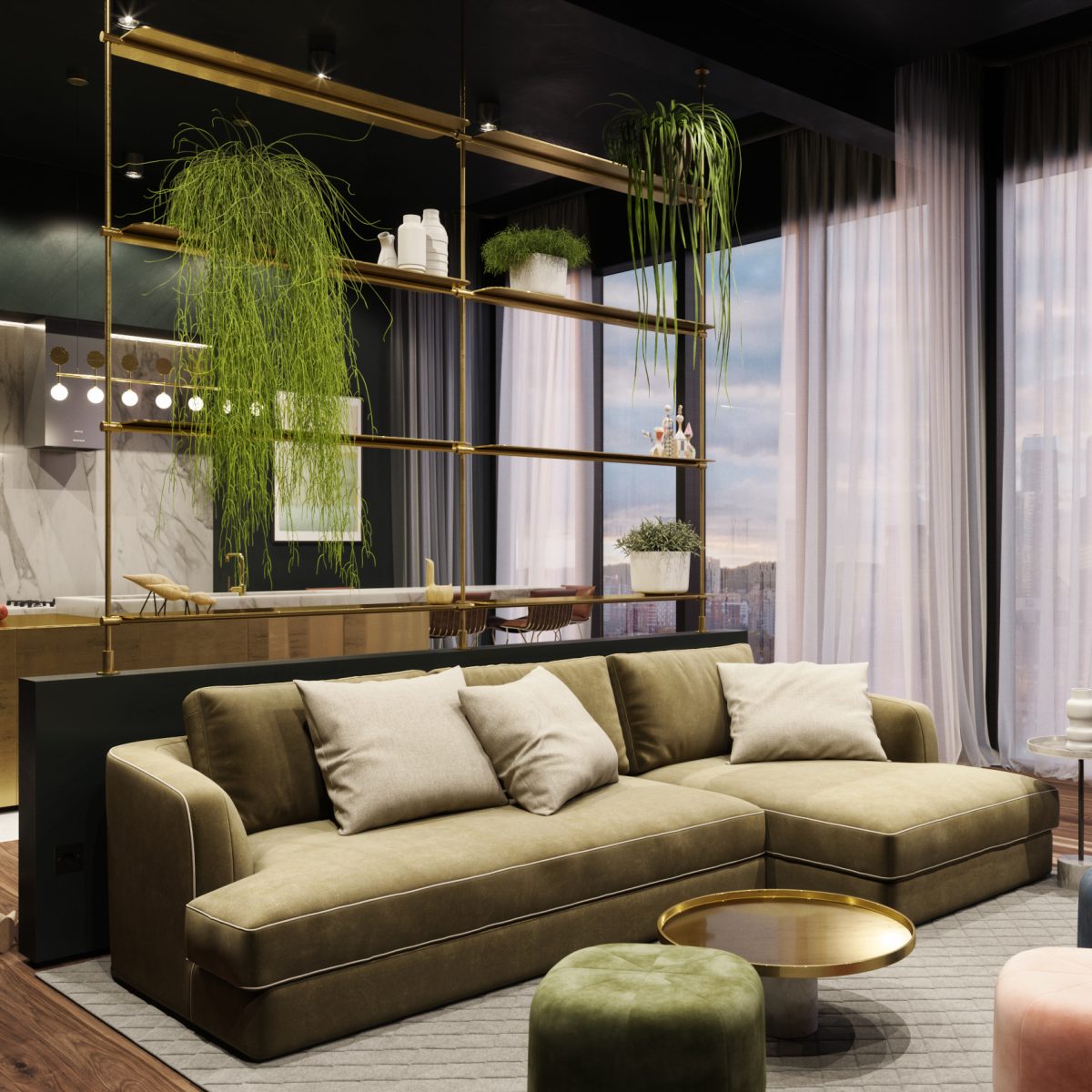 As an interior designer or architect, reinventing yourself is the key to ensuring that you stay on top of your game. There is no magic formula for growing your business: sign new contracts day after day and take on rewarding and fulfilling projects. Without any customers, your work would become meaningless. To grow and expand your business, you have to make your current projects a cut above the rest by implementing an efficient and cost-effective strategy. What would you say if I told you that 3D interior visualization could be THE answer to creating a sustainable and thriving business?
Appreciate your projects with uniqueness
You have to give every single project your undivided attention, no matter how small. Reeling in new customers can be a long and difficult process. Between competing in a saturated market and catering to demanding customers, earning a spot among the best can be a hard-won battle. That is why you have to see every new project as an opportunity to showcase exactly what you can do.
Put yourself in your customers' shoes. With so many interior designers and architects out there, it can be hard for customers to choose and trust a professional whose work they've never actually seen. Just remember that the customer has trusted you with their project and it's up to you to prove to them that they made the right choice.
Make your small projects a competitive advantage
If a new customer hires you for a small project, take that as an opportunity to show them what you're made of. Never underestimate the impact that even "a small project" can have. All projects—big or small—deserve your undivided attention.
Use this small project as a way to show off your attention to detail and highlight the quality of your work to gain the trust of your customer.
Satisfied customers will sing your praises to their professional contacts. On top of trusting you with bigger and better projects, the customer may even put you in contact with other potential leads.
Impress your customers with interior 3D visualization
Small projects are not only business development opportunities, but the building blocks of creating a solid professional reputation. But realistically, can you reinvent yourself and wow your customers day after day? Thanks to 3D interior visualization, now you can! Bring out the best in all of your architectural projects with one powerful tool—3D architectural rendering software.
If you want to ensure that even your smallest projects succeed, blow your customers away by adding unique and unconventional projects to your portfolio by hiring a 3D agency like Archvyz to create 3D interior visualizations.
Next thing you know, new customers will be fighting over the chance to hire you for their first-rate projects. Turn that small project into something bigger with 3D interior visualization.
No project is too small! In just a few short days, your small project could become the gateway to promising new prospects. Don't miss your chance to use Archvyz's professional and reliable services. Use 3D interior visualizations on your next project by calling 1-514-516-5382.