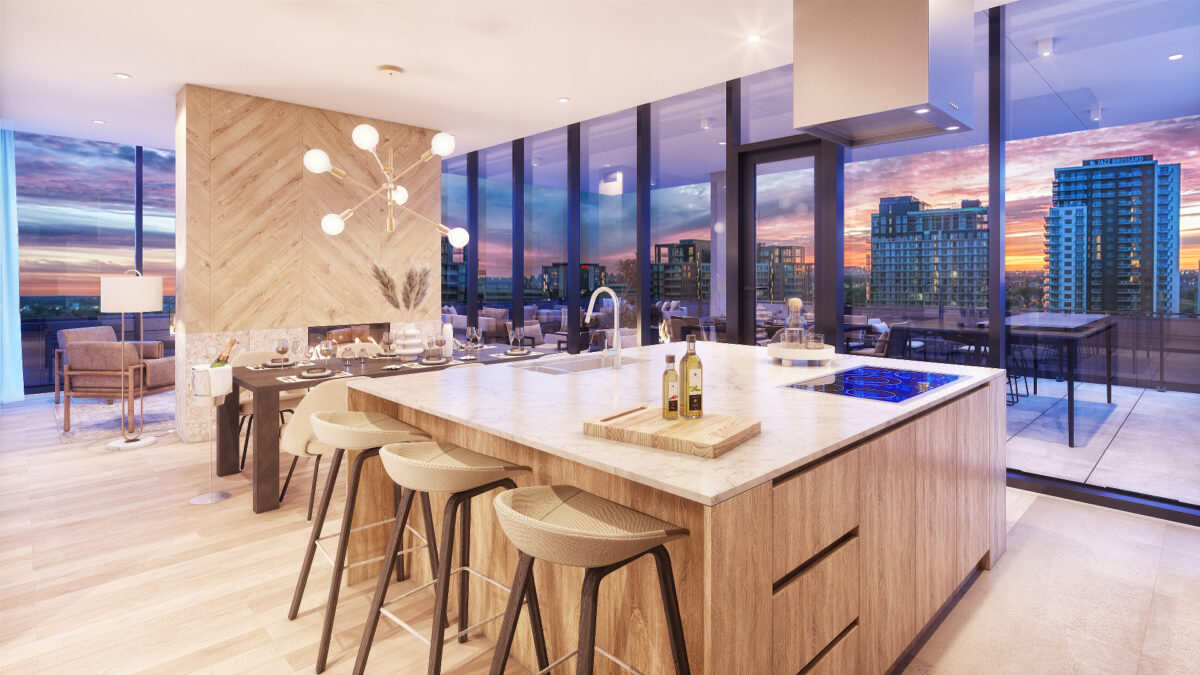 What is interior 3D rendering?
A 3D interior rendering is a photorealistic rendering of an indoor space. This could be a room in a house, the lobby of a hotel, a restaurant, a store or even an office. Unlike 3D exterior renderings, which offer an overview of outdoor spaces, 3D interior renderings showcase the layout of indoor spaces. They are great presentation and marketing tools because they enhance the appearance of the indoor space and elicit a certain emotional response.
How do they bring added value to your projects?
If you need to present a development project that directly or indirectly affects the interior of a building, a 3D rendering allows you to visually translate an abstract project into its most concrete form. It helps streamline the decision-making process for your customers, allowing you to shorten the selling time and improve the return on your investment.
In other words, it saves you a lot of time. This solution is a great alternative to traditional 3D plans and sketches because it gives customers a sneak peek into the future project. You can anticipate and more easily accommodate any material or decor changes that your customers may have.
On top of saving you time, high-quality 3D interior renderings allow customers to see your space the way it was meant to be seen. Once you have your hands on the images, you can use them in your sales materials, on your website or even on social media.
What use for real estate players?
How many times has a sale fallen through because the customer wasn't able to picture themselves living in the space? A research study by the Conference Board has shown that two key factors drive sales performance:
Capturing the attention of the potential customer
Using modern technology
Using high-quality 3D interior renderings brings out the best in the space and makes it easier for your customers to visualize themselves living there. This ultimately means that you could shorten the time it takes to sell the property by enhancing its appearance and providing a comprehensive overview of the project.
Archvyz, your partner for your interior 3D renderings
Our team is made up of virtual reality experts that have been creating 3D interior renderings for the past several years. We use cutting-edge technology to combine traditional solutions and video game software to achieve hyper-realistic results on all of our architectural renderings. Creating stunning, realistic designs is what we do best. We would love to speak with you about your project.