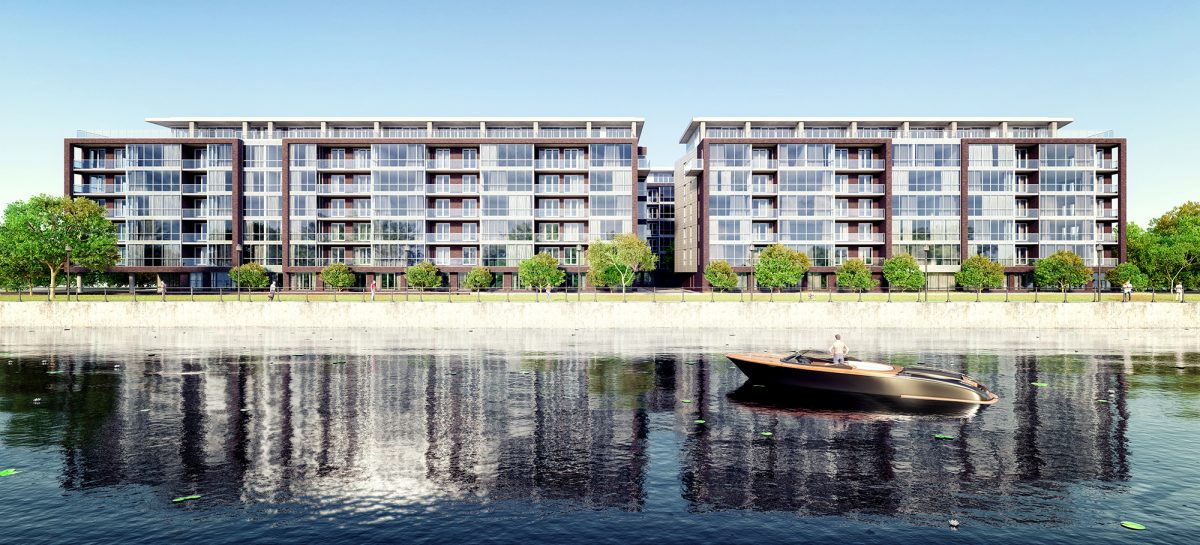 What is an exterior 3D rendering?
A 3D exterior rendering is a photorealistic representation of an architectural project. In other words, it provides a comprehensive outdoor view of a real estate property and its surroundings. It can be used as a presentation tool for making a sale, entering a contest or tackling a new renovation project. A high-quality 3D exterior rendering can showcase the property in its best light: the perfect shot, the best time of day, the ideal weather conditions—every single element can be tweaked to create the best-looking image possible.
Give your projects the maximum chance
Whether you're an architect or a real estate developer, whether you have a building under construction or a house that needs renovating, a 3D exterior rendering of your project can have several different uses. Being able to clearly visualize what your project will look like on a screen can help you make it looks its best. A 3D exterior rendering can give you an overview of different textures (like stone, brick or wood), show you what different wall colours will look like or give you a glimpse into the overall construction before making any decisions or finalizing the purchase.
Useful for real estate players
Experienced negotiators will tell you that the best way to win over your target audience is to save the best argument for last. In our experience, high-quality 3D exterior renderings are usually a pretty strong argument in your favour. By allowing the customer to virtually step inside their future space, you are helping break down any psychological barriers that may be stopping them from making the purchase or going ahead with the build. Your buyer will only have one thing in mind: making that vision a reality!
Entrust the realization of your projects to archvyz
Our team has been using innovative tools to help the real estate industry reach new heights for years. Our passionate and knowledgeable team is made up of first-rate 3D and virtual reality professionals. Archvyz only uses the most cutting-edge technology! We draw inspiration from modern, hyper-realistic video games to create stunning, specialized design and architecture projects.