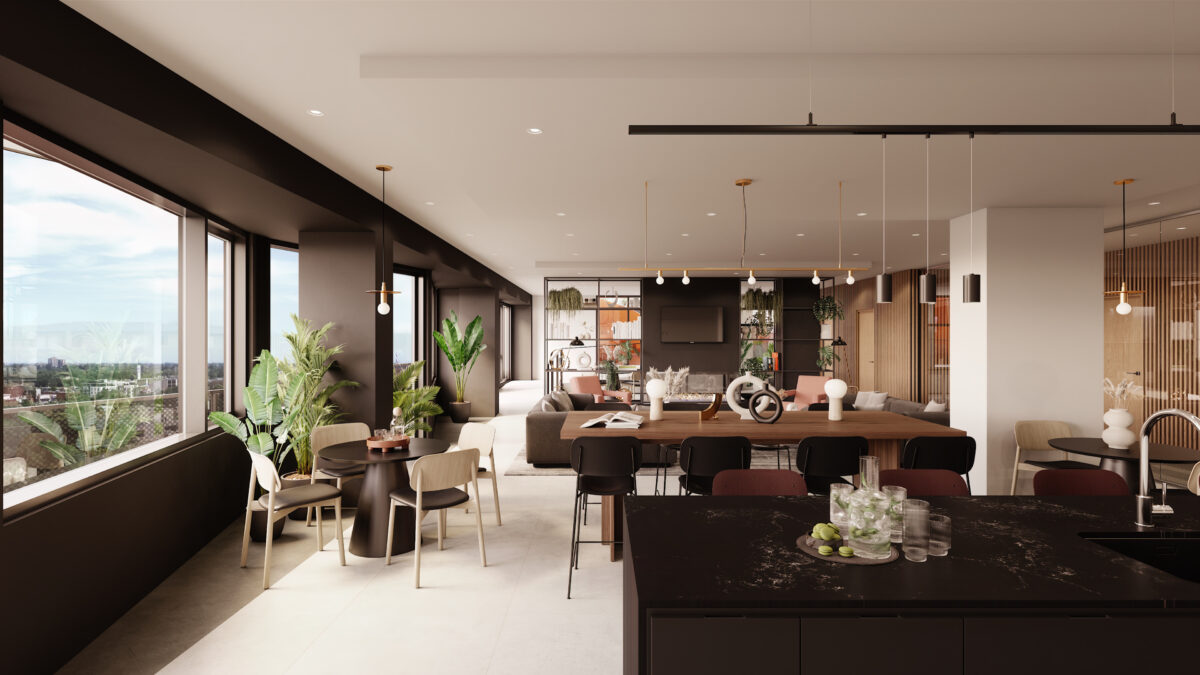 Have you ever spent hours and hours trying to explain your design ideas to a customer? Of course you have! Architects and interior designers often find themselves at a loss for words when trying to convey their design ideas to their customers. It can be a waste of time for both you and your customer. Nowadays, several different solutions can eliminate this problem altogether and help you reach a mutual understanding a lot easier.
3D architectural renderings are the best option for those looking to showcase the beauty of their designs and give their customers a realistic glimpse into their future space. By adding these images to your projects, you understand that photorealistic renderings are worth a lot more than a thousand words.
How to achieve a realistic photo rendering?
Architects and interior designers looking to offer photorealistic renderings to their customers have nothing to lose and everything to gain. On top of staying competitive and proving that they still have what it takes, they will save a lot of time when it comes to presenting their project to their customers.
Plans and sketches are not straightforward and easy to understand for the average customer who isn't used to analyzing and deciphering them regularly. Whether your designs are precise or abstract, the problem remains the same: the customer will have a hard time understanding your ideas.
Everything can be made easier with photorealistic renderings!
If they want to offer this service, large architecture and design firms usually hire a qualified internal resource to create their photorealistic renderings. However, small businesses prefer to hire a professional agency that specializes in photorealistic renderings. It is important to keep in mind the high price tag associated with professional 3D software but also how much time it takes to learn how to use it properly.
Why using a photorealistic rendering?
To bridge the gap between your design ideas and your customers, hiring a 3D agency is a wise and profitable solution. Photorealistic renderings provide the following advantages:
You can persuade your customers more easily. With simple plans and sketches, you can spend hours trying to sell the quality of your design to customers who may not even understand your sales pitch. By showing your customer a photorealistic rendering, they can clearly visualize your ideas. On top of being impressed by the quality of the 3D rendering, its uncanny realism and accuracy will quickly make a believer out of even your most demanding customers.
You can make changes immediately. Professional 3D agencies can choose from a comprehensive and varied database of 3D models that can instantly change the look and feel of the photorealistic rendering. Whether it's the furniture, colours, textures or materials, the customer can instantly decide what they prefer. Your customer will know exactly what their future space will look like.
You can share them anywhere in the world. Whether you have customers in Quebec, across Canada or in other far-off countries, your photorealistic renderings can easily be shared anywhere in the world. All you have to do is push send! Whether your customers are down the road or across the ocean, you can instantly send them your photorealistic rendering over the Internet and save yourself hours of back and forth discussions.
If you want to become an innovative and progressive architect or interior designer, hire a 3D agency to turn your ideas into photorealistic renderings that will wow your customers. For all of this and more, call Archvyz today at 1-514-516-5382.