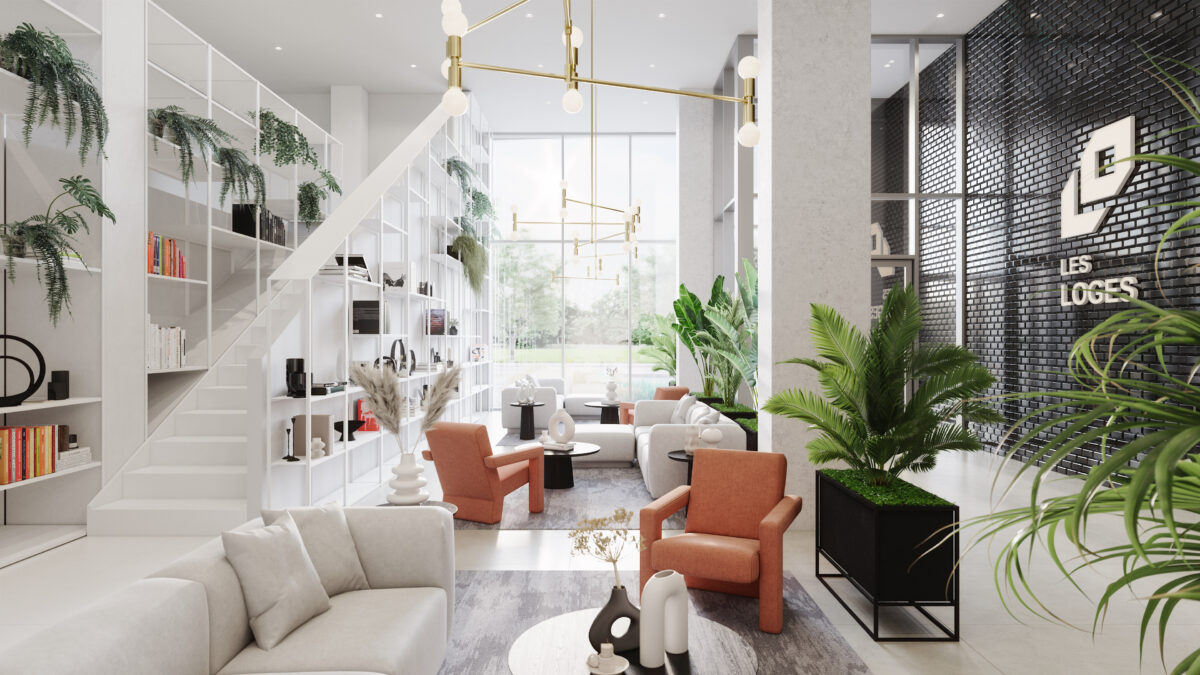 Have you ever noticed that the most critical moment of any project is your first meeting with the customer? During this first meeting, your customer will form a positive or negative first impression of you and your services which can greatly impact your future collaboration. Your architectural presentation has to be qualitative, professional and captivating. Even if you know the architecture industry inside and out, that doesn't guarantee the success of your architectural presentation.
Discover these 13 tips to help you smash your next architectural presentation.
Carefully pick the right meeting place.
Some customers want you to meet at their office, whereas others want to meet at yours. It's important that your office looks and feels as professional and well put together as you are. You want reliability to be the first thing on your customer's mind. If your office just doesn't make the cut, you can reserve a conference room. Avoid loud areas that could make it hard to keep your customer's attention focused on the task at hand.
Understanding your customer goes a long way.
Before meeting with your customer for the first time, you should try and look up as much relevant information about them as you can: business, services, interests, skills, etc. The better you know your customer the easier it will be to get on their good side.
Appearances and first impressions.
Never underestimate the power of a good outfit. Your physical appearance is the first thing your customer notices. Tailor your appearance to the business that you are meeting with. If you are meeting with a large business, wear something more formal. If it's a small business, choose something a little more casual and laid-back. Whatever the case may be, your appearance matters.
Presentations and creating a mutual understanding.
Before starting your architectural presentation, take a moment to introduce yourself, your business and your industry. You can use this as an opportunity to learn more about your customer and give them your undivided attention.
Customer expectations and the first step in collaboration.
After getting to know your customer, you can dive headfirst into more specific questions and learn about what your customer is looking for. Once you have a good idea of your customer's needs, you can start building the foundation for a successful long-term collaboration.
The "it" factor and your professional strengths.
When you have to compete with other architects that offer similar services, keeping your customers coming back for more takes a lot of time and energy. Knowing how to set yourself apart from the competition is something you need to learn early on. Once you've taken stock of all of the project requirements, it's time to let your customer in on your strengths.
Simple, easy-to-understand language.
Use simple language throughout your architectural presentation. Of course, it's important to use industry-specific language but don't go overboard. Using complicated words and detailed descriptions might just put your customer to sleep.
Visuals that demonstrate your professionalism.
In any architectural project, it is the visuals that capture the attention of your customer and prove to them your professionalism and ability to create stunning projects. Don't hesitate to pull out your portfolio during your architectural presentation. If you want to impress your customer with the quality of your work, show them some of the stunning 3D architectural renderings that you have in your portfolio.
Open lines of communication are key.
During your meeting, discussions will happen naturally and a steady back and forth between you and the customer will settle in. Customers often have big ideas and some that just aren't realistic. It's up to you to take the time to explain how things work in your industry and suggest alternative solutions.
Documentation that showcases your offer.
The customer should never leave empty-handed. To make sure that your business, your offer and your benefits stand out in their memory, give your customer a brochure that describes your services and any important information they need to know about your industry. Your customer will have your offer at the front of their mind.
Accurate budgeting.
After listening attentively to your customer's needs and project requirements, you should provide them with an exact price of your services, while still staying within their budget. Don't be afraid to talk about the customer's budget on your first meeting so that both parties can agree on a price that works for them.
Write down everything.
Even though this is your architectural presentation, bring along a notebook and write down any important information that comes up during your meeting. This will show the customer just how serious you are about giving them what they want, and you won't forget any crucial information down the line.
The future and progress of the project.
Once your architectural presentation is over, start thinking about the future. Start talking about the next steps in the project, thank your customer for their time and set up your next meeting.
Your architectural presentation is a make or break moment for your future professional collaboration. Don't put too much pressure on yourself. The customer isn't the only one who has to make a decision, you do too! At this point, you can choose whether or not you want to work with them. Take advantage of this first meeting to prove your professionalism and make a good first impression.
If you live in the Montreal area and want your next architectural presentation to be memorable, professional and one-of-a-kind, call Archvyz today at 1-514-516-5382.