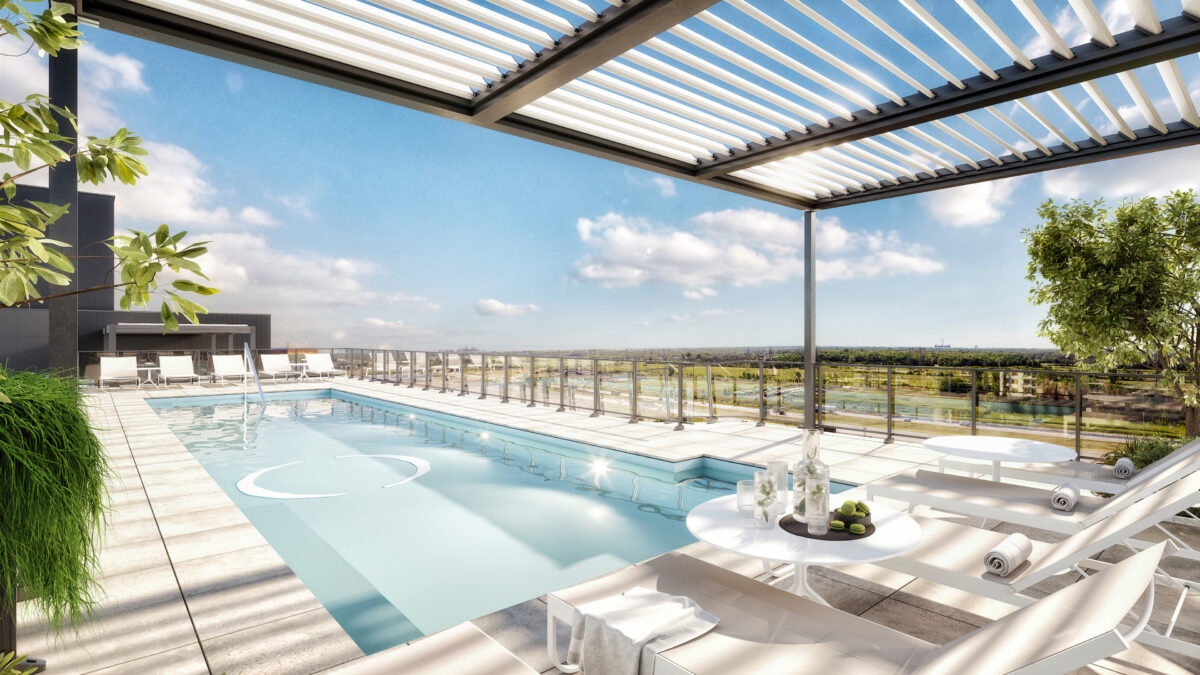 Architectural visualization has become big business for architects and designers who want to improve their services and provide their customers with added value. Creating 3D renderings is hard work that takes a lot of time and experience. That is why most architects and interior designers hire experienced 3D agencies to create their 3D design renderings.
However, hiring an agency to create your 3D renderings requires a game plan. To make working with a 3D agency as painless as possible, here are a few things to take into consideration so that things run smoothly. Here are 10 questions that you should ask yourself to make sure that your 3D renderings turn out to be everything you hoped for.
How many visualizations do you need?
Are you looking for a 3D interior rendering and a 3D exterior rendering for a home, cottage or condo? Will the rendering need to include every room? Which elements need to be included in the rendering (furniture, lighting, decor, etc.)? It is important to share all of this information with the 3D agency from the get-go.
Will you have to pick from a database of ready-to-use models?
Do you want to include real-life objects in your architectural visualization? Most 3D agencies use ready-to-use 3D models which can save you a lot of time and money. Ask the agency which models are available to choose from before getting started.
What resolution do you want?
Before starting the architectural visualization design, let the 3D agency know what resolution you want your 3D renderings to be in. Some standard resolutions like FULL HD (1920px by 1080px) are often used to create visualizations that will be shown on computers, smartphones or projectors. However, if you want your rendering in A3 format, you will need a much higher resolution that provides better quality.
Is there any important information you need to share about the project?
To ensure that the project goes over well, the designer must be given detailed information about the project. Draft a project description and highlight any important details such as the materials that need to be used, the furniture that must be included, the overall floor plan, etc. Make sure that the 3D agency completely understands your wants and needs.
What kind of revision process will there be?
Will the changes be made free of charge or will it cost extra if you want to make any additional modifications? Get all of that sorted out beforehand with the 3D agency. Changes happen, that's just a matter of fact. Whether you want to make changes after the project has been completed or your customer comes back with a few suggestions, you want the 3D agency to be responsive to your needs.
What is the project deadline?
Do you want the 3D agency to send you their work once it's done or would you rather follow a step-by-step delivery schedule? You have to choose your deadlines based on what works best for you. Always plan for the unexpected. Don't forget that you need to approve the final 3D rendering.
How will everything be paid for?
It's never a good idea to pay for everything upfront. As long as both parties are happy with the arrangement, you can pay 50% in advance and the other 50% once the project has been completed. That way, you reduce any risk of losing money and the designer stays motivated to carry out the project.
What is the best way to communicate?
Written communication is always the best way to keep a written log of all of the back and forth between you and the 3D agency. Any questions or important information must be communicated in writing so that the agency can't come back and say that they were never told about this or that.
How do you make suggestions during the project?
The 3D designer may have questions throughout the project, so make sure that you are responsive and answer promptly so that you don't run into any delays. As you follow the progress of the project, don't be shy about sharing your suggestions after each step along the way.
How do you ensure quality work?
If you want to make sure that you're getting high-quality 3D renderings, choose your agency wisely. Ask the agency for references and take a look at samples of their past work. This will give you a sneak peek into the 3D agency's level of professionalism and reliability. You can also try asking for a free trial period to ensure that the agency's services are fast and effective.
By taking into account these 10 criteria, collaborating with an agency on your 3D renderings will be a piece of cake. For fast, professional and reliable 3D architectural renderings, reach out to Archvyz. Call us today at 1-514-516-5382.