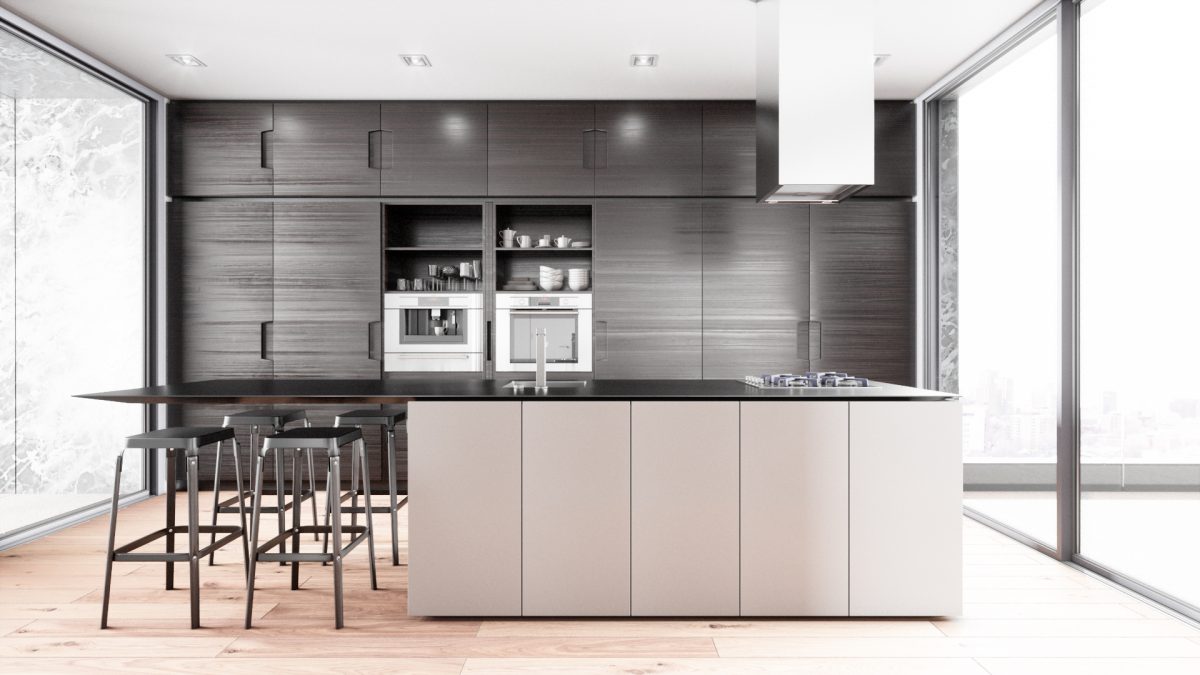 In recent years, the world of architectural design has been flipped on its head by the arrival of mixed reality. SketchUp Viewer and Microsoft HoloLens are mixed reality software programs that allow users to step foot inside an immersive, digital experience unlike any other. Developed by Trimble, a business that creates engineering and construction technology, this app has become a key tool for architects and interior designers who want to take their architectural projects to the next level.
Learn more about the mixed reality software that is taking the architectural world by storm.
What is mixed reality?
Mixed reality is a cross between augmented reality and virtual reality.
Virtual reality transports users into a digitally imagined artificial world, whereas augmented reality projects 3D virtual images onto a live view by adding digital elements.
Mixed reality, on the other hand, allows users to visualize a 3D rendering by wearing a headset. Mixed reality also takes into account the user's physical location and can track their exact position in real-time using sensors that have been integrated into the HoloLens headset.
Now used in several different fields, mixed reality is becoming increasingly popular among professionals in the manufacturing, medical, retail and architecture industries.
When used on architectural projects, the HoloLens headset allows users to visualize the entire 3D space while moving around freely in real-time. Professionals can now bring virtual worlds to life by wielding this powerful tool.
Why is mixed reality disrupting the world of architectural design?
With Microsoft's HoloLens headset, your customer no longer has to look at a 3D rendering on a computer screen, tablet or projector. Nothing is left up to your customer's imagination. Your customer can literally visualize their architectural project, take in the details of the room and examine the furniture and materials by moving around the space. Architectural visualization has never looked so real—not to you or your customer.
The SketchUp Viewer app takes things a step further. You can visualize your creations in real-time. Every user also gets their own hologram that can be resized, moved around or rotated however they like. The user can project themselves into a world that is larger than life and experience their physical environment in the most realistic way possible.
With its unmatched spatial awareness, precise positioning and interactivity, the HoloLens headset allows users to enter and move freely around a 3D rendering and interact with different elements.
Do your customers find it hard to see themselves in your 3D rendering? Do they keep coming back with changes that take up all of your time? Mixed reality is a great way to convey complex ideas. You can share digital resources with your customers that feel natural yet immersive.
On top of simplifying your architectural projects and making them feel more real, mixed reality is paving the way for a promising future. Imagine sitting at home and being able to change the view outside of your window simply by putting in a pair of contact lenses. Maybe one day this will exist in the world of tomorrow.
If you want a powerful, cutting-edge tool that will transform your architectural visualizations into stunning creations, contact Archvyz today at 1-514-999-5382.